What do you know about the French black truffle?
The black truffle, Périgord truffle or French black truffle, is a species of truffle native to Southern Europe. It is one of the most expensive edible mushrooms in the world. Down here in truffle country the season is in full swing...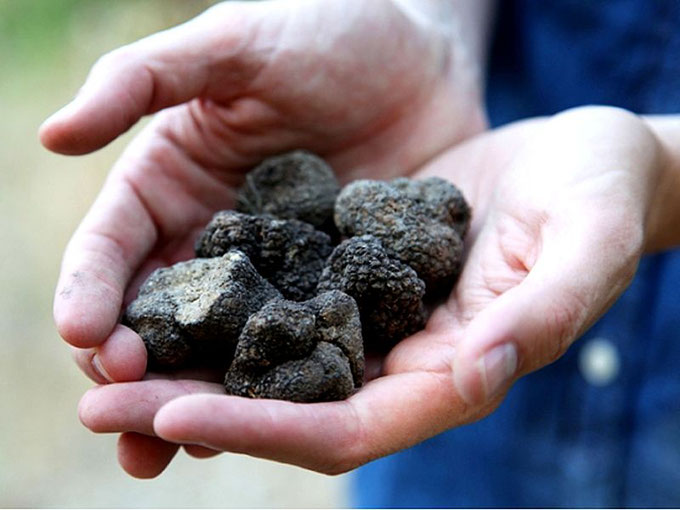 The truffle is an underground mushroom, living amongst the roots of a "truffle tree". There are several species of truffle, but only one is of any real interest to the gourmet: the Périgord Truffle, the most noble species of all, known as tuber melanosporum.
The tree playing host to the truffle is generally a downy (or pubescent) oak, a holm (or holly) oak or a hazel. Truffles appear in the ground in May or June, grow over the summer months, with help from thunder showers (especially in
August), and begin to ripen with the first cold days of autumn.
The following video in French explains how to choose your truffle and how to use it. If you find it a little too fast, try slowing it down by clicking the video's settings icon in the bottom righthand corner:
In good years, truffles create useful extra income. They played an important role after the vineyards fell prey to the phylloxera aphid in 1876. Truffle oaks took over the vineyards, leading in the 1900s to high-volume production. Unfortunately, the First World War, difficulties in perfecting production techniques, a lack of due care and attention and unfavorable climatic conditions led to the decline of truffle production.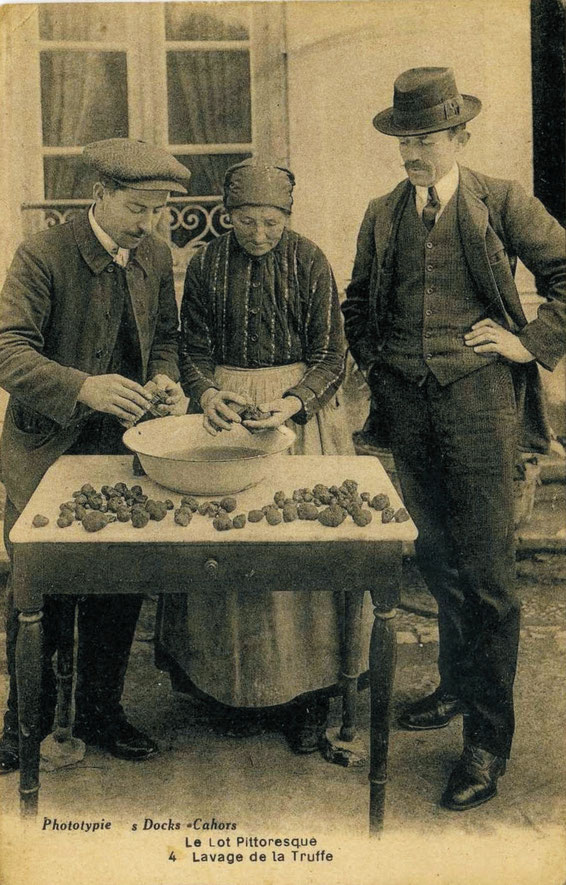 Today, the Lot is well-known for the quality of its truffles, producing between two and five tonnes a year. At harvest time, some are sold on wholesale markets direct to the public and to restaurateurs. The Gourdon truffle market will takeplace on 27th January 2018 and we plan to be there to pick up our own diamant noir!
If you can get your hands on some truffles, try out recipes from the following sites:
Source:
The Interpretation Centre of Heritage and Architecture of Gourdon (CIAP), Maison du Sénéchal, rue du Majou. www.lamaisondusenechal.com