The September wine fairs are starting all over France, so now's the time to buy. Here are some pointers on how to choose well...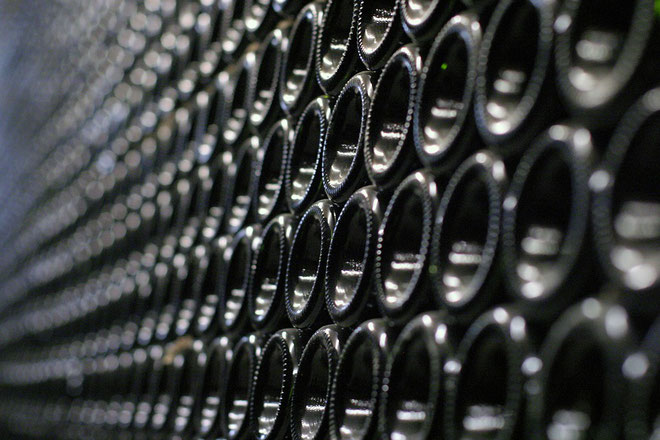 The September wine fairs are a highlight of the new season for wine lovers. During the first days of  la Rentrée, the bottles start to replace schoolbags and pens on the shelves of supermarkets. First started in the 1970s, this has become a very important moment, not only for producers and sellers, but also for wine lovers who wish to renew or restock their cellars. Along with the spring wine fairs, these sales represent a large proportion of the wines sold during the year.

Wine fairs are a great opportunity to fill your cellar at a fair price and to find some great deals. It is possible to invest in young red wines that can be laid down, provided that they are kept in appropriate conditions. Many tastings or dégustations are also organized on these dates, to allow you to sample the wines and to get a better idea of what you are buying.
Recognizing a good bottle of wine on the shelves of your supermarket or at the wine shop can be tricky when you are not an expert. Bombarded with promotions and selections of all kinds, it is important to think  it over before heading for a cru at a bargain price.

Here are 7 tips to help you make the best choice:
 
#1. Learn about the vintage or le millésime

The vintage is a very important indicator of the quality of a wine. It corresponds to the year of harvest of the grape used to make it. All years are not the same! Weather conditions vary and can affect the quality of the wine. Red wine is particularly sensitive to temperatures and bad weather. For example, a bottle from a scorching year will have to be drunk fairly quickly, whereas a vintage harvested during a mild year can be preserved and aged.

To know the "good" years from the "bad" years, you can refer to the Figaro Wine Vintage Guide.


#2. Do not rely on price alone

The price is often a decisive factor when buying a bottle. While it may actually be a relevant indicator, it should not be the only motivation for your purchase. It is possible to find good wines at 5€, but for less than this you are probably buying a mass-produced wine that can lack in character. It all depends on what you are looking for and when you plan to drink it. You can take a very expensive wine and be disappointed, because it will not necessarily suit your taste, or will have been opened too early to have had time to unleash its full potential.

Therefore adjust the purchase to your budget, but also to your needs.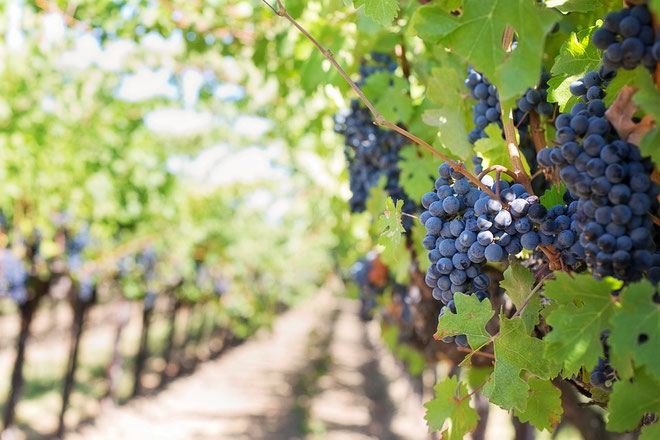 #3. Do not stock a young wine

It may be tempting to take advantage of promotions or clearances on rosés or Beaujolais, but these are wines that should be drunk quickly and do not improve with age. If you buy cases to save money, make sure you open them in the following year, otherwise opt for single bottles.

 
#4. Invest in the aging potential

By way of contrast with the previous point, if you can buy cases of red wine with a high ageing potential, such as a good Burgundy or a Pauillac, do not hesitate. This type of wine can be kept for at least 10 years and delivers all its bouquet even after these years. If you have an opportunity to top up your cellar with such wines, then make the most of it.

 
#5. Taste before if possible

Often easier said than done, it is a good idea to taste a wine before buying, especially if it's a pricey one. If possible, visit the vineyard or the wine fair tastings or check if the wine merchant near you is organizing tasting days. This is the best way to acquire a tasty wine and get advice from a professional.
We've even seen people buy a bottle at the supermarket wine fair, try it in the carpark and go hot-footing it back inside to buy a few cases!

 
#6. Follow the guide!

Before leaving in search of the perfect bottle, have a look on the internet or dip into one or two of the various printed guides. If you are hesitating between two bottles, opt for the one that you have read about in a guide, or for one with a médaillon on the bottle, which indicates that it has been blind tasted and approved by a panel of judges. That will give you a much better chance of making a good choice.
 

#7. Invest in a safe bet

When in doubt, opt for a known name! When you hesitate between several wines, refer to the domain from which the wine is made. If it comes from a big château, then you can be pretty sure of its aromatic qualities and you can buy with confidence. For this you will still need to know the biggest domains of France. For this, consult the guides or polish up your French by reading online oenologist club websites like In A Bottle.
The following video is in French, without subtitles. If you find it a little fast, you can click on the video's settings in the bottom right hand corner to slow it down. In the settings you can also choose to see an automatically produced transcription in French, which does contain some grammatical errors but will certainly help you to follow the spoken French and to glean a few more tips on choosing wine:
But most of all, enjoy the fairs and seeing how people behave at them. It's a great opportunity to strike up a conversation with someone, to see why they are making a particular choice and to perhaps make a great discovery!
Bonne dégustation !