The Lot département is in one of the world's richest areas for prehistoric sites and underground marvels...

It's hard to imagine, while walking in the Lot countryside with its dramatic causses (limestone plateaux) and valleys, that an incredible world exists far below, under your feet. We take you on a tour of four of the best-known sites...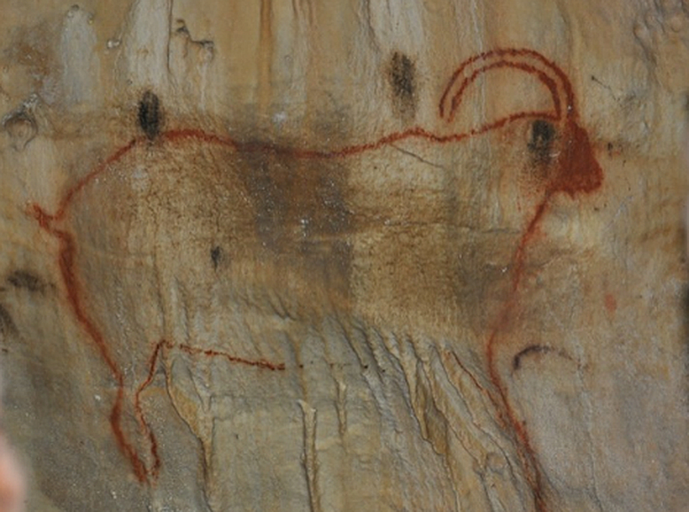 The Grottes de Cougnac are just a stone's throw from Gourdon and, of all the visits on our French courses, are one of the most appreciated by our students.

Discovered in the mid 20th century, today the visit to Cougnac involves two different caves, each fascinating in its own way. The first, a 'wet' cave, is full of evolving concretions. The second cave features incredible paintings, some of which date from 30,000 BC. This makes them the oldest cave paintings that can still be visited in France.
Open April to October
5 minutes from Gourdon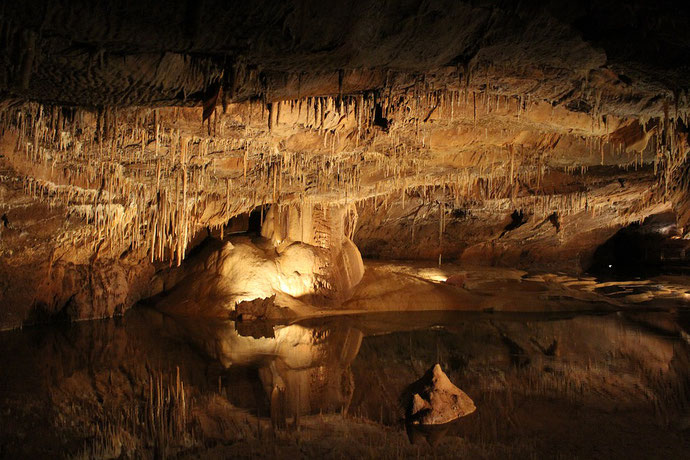 The Grottes de Lacave are a series of galleries featuring concretions and lakes stretching for over 1600 
metres
.

Discover the Salle du Chaos, the Tarasque (a cascade of stalactites, where the rock evokes the shape of a fabulous animal), the Couloir des Neiges, the Salle des trois Parques, the Salle de la Vierge (a naturally formed statuette representing a virgin with a child), the Salle du Grand Dôme (with a 60-metre high ceiling), the Colonne aux pattes d'araignée, the Salle des Mirages (a striking spectacle of a sunken city), and the highlight of the show, the Salle des Merveilles (2000 m2 of white concretions enhanced by ultraviolet lighting).
www.grottes-france.com/grottes-de-lacave
Open February to December
30 minutes from Gourdon
The only one of a dozen neighbouring caves currently open to the public, the Grotte du Pech Merle has extensive galleries of prehistoric paintings dating back 20,000 years. Discovered by children in 1922, today it is also the site of a museum of prehistory which houses objects dating back as far as the first traces of man in the Lot and representations of the paintings to be found in the surrounding caves.
Open February to November
45 minutes from Gourdon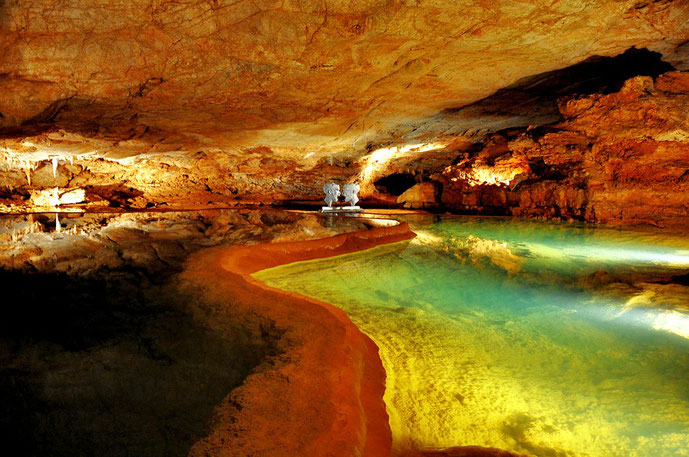 The amazing subterranean world of the Gouffre de Padirac is largely visited on small boats which navigate the water ways along the galleries. This year marks the 130 anniversary of the gouffre's discovery and to celebrate there are several special events organised, including 'explorer' evenings, when you can discover the gouffre by lamplight, as it would have been first seen by Edouard-Alfred Martel in 1889...
Open April to November
55 minutes from Gourdon
You might also like to read: